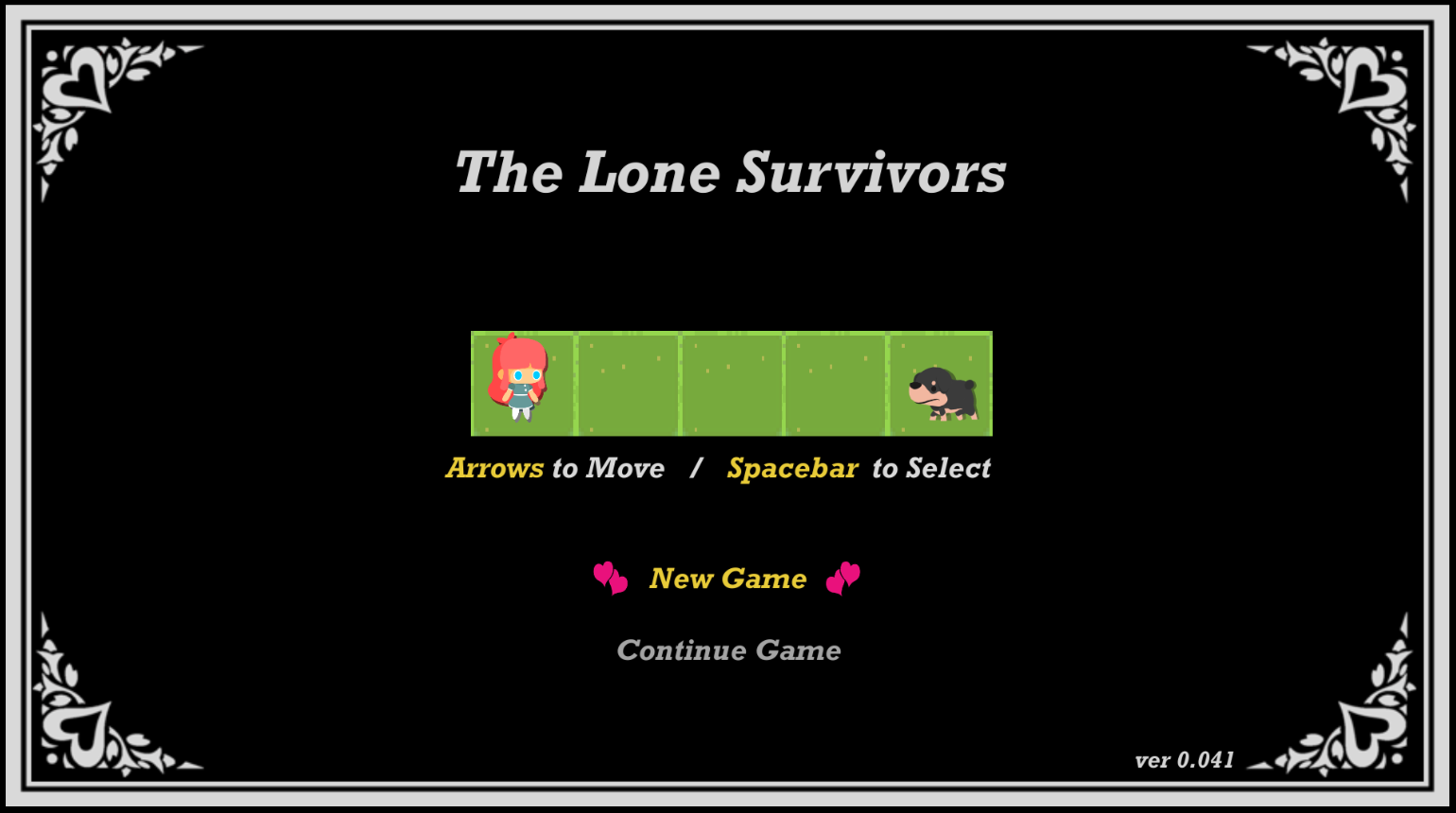 The Lone Survivors
2018.08.06 - ver0.04 update.
1. MAC version updated. But, It has resolution bug. Fix may take a few days.

2. 'Stage Select' available.
('save' not supported yet. so All stages are possible regardless of your progress)
3. Character Control improvement.

Now, hold arrow key is avail to move.
4. 3 stages added.
Files
loneSurvivor_v0.041.zip
31 MB
Aug 06, 2018
loneSurvivor_v0.04.app.zip
33 MB
Aug 05, 2018